Billing system for a digital TV operator
Development of a billing information system for a cable & digital TV operator
Development of a billing information system for a cable operator in conditions of severe market competition
According to Digital TV Research, in the next 5 years, the global pay TV broadcasting market will increase by 35 million subscribers. At the same time, according to Statista, by 2023, the growth of the cable television market will have shown almost 10 million people in the European region. Despite this, by 2025, the percent of cable operator users in the general market assessment will have gradually decreased – from 47% to 40%, and this rate will further decrease. If referring to the general market trend, every year cable operators lose up to 20% of users due to the company's severe pricing policy, lack of flexibility and other personalized service conditions. In this situation, the optimization of work and the automation of interaction with customers play a particularly important role.
Problems a cable operator faced
The operator of cable and digital television asked us to solve a whole range of tasks:
Updating and arrangement of information about customers.

Development of a unified database about districts and addresses of coverage of cable and digital television by the operator.

Development of an electronic document management system: not only within the company, but with external payment systems as well.

Development of the functionality for statistics maintenance and generation of a range of internal analytical reports.

Development of a unified data storage with gradation of access rights to information.

Development of a unified information system with flexible settings.

Development of a smart-pricing system for tariff plans management, accesses and benefits for subscribers.
The key requirement of a client when requesting the creation of an information system is the development of integrated software that would allow several departments of the company to interact in real time mode at once. Thus, the arrangement of the subscriber data, the network coverage map and a flexible billing system should ensure quick processing of requests from current and potential subscribers, as well as reduce the loss of unsatisfied customers. At the same time, increasing control over customer payment is aimed at increasing transparency and improving the financial planning system of the cable operator.
Billing system that immediately solves 7 tasks of an industry company
The company "General Soft", within the framework of the established requirements, has developed a billing system with a separate focus on payment and integration tools, which with the help of 7 modules solve the key problems of the industry business:
Subscriber module
Within its framework, the company receives the functionality for complete management of a subscriber base: from creating and updating customer cards, to generating individual receipts for each individual digital and cable television subscriber. This module allows the company to reduce up to 30% of the time when working with a customer base due to multidisciplinary convenient search filters, a unified type of customer cards and a system of updating information.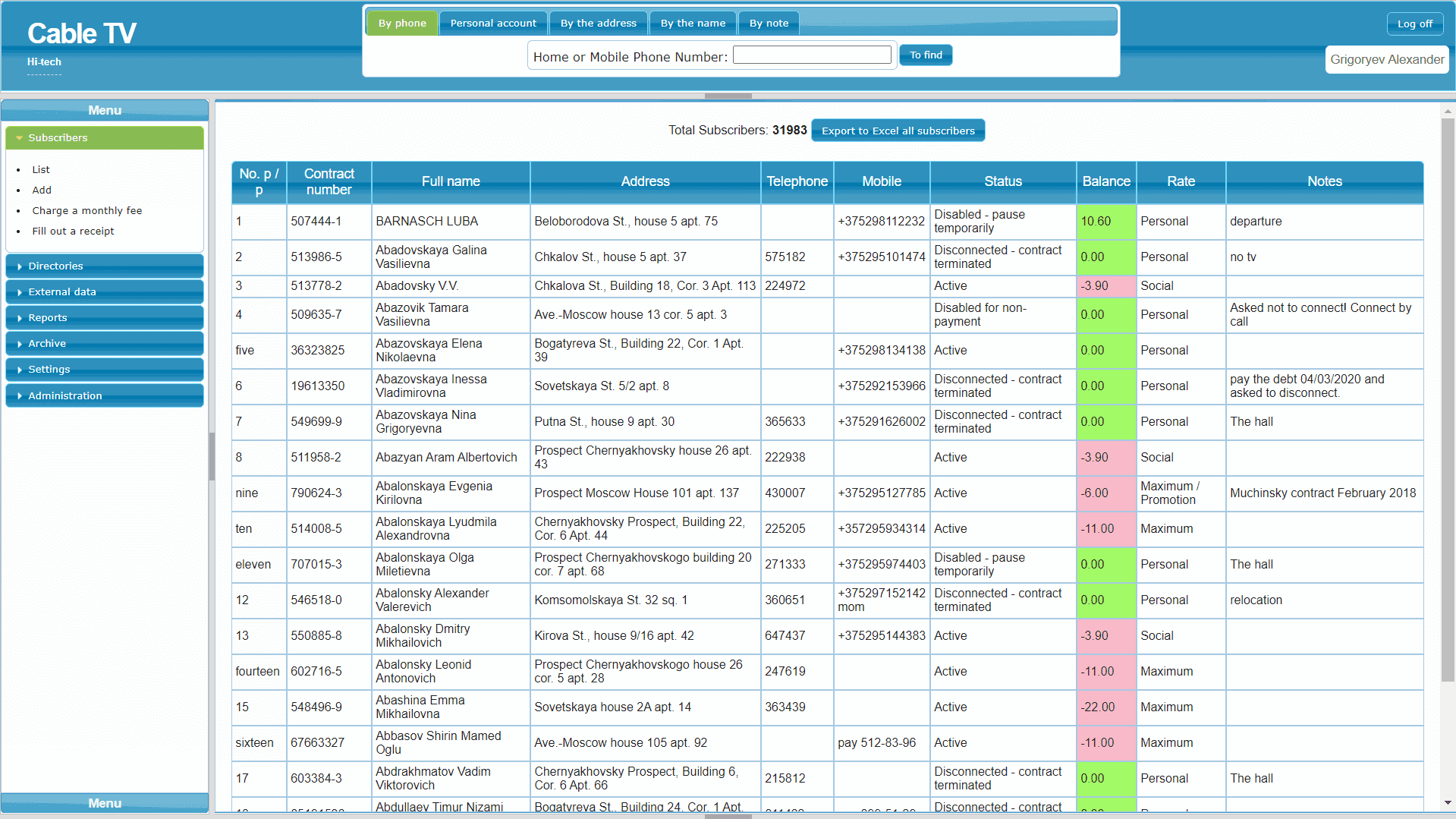 Information module
Within the framework of this module, the company receives the latest current coverage map of districts and streets by operator services, information on subscriber groups depending on a number of requests, and data on tariff plans available in a specific region. Due to the implementation of this module, the company can increase the effectiveness of target advertising companies by 17% and increase the introduction of new services up to 30%
Data exchange module
Due to its implementation, the company gets the opportunity to upload files in SSIS (Single Settlement and Information Space) formats, to exchange data with systems in just 2 clicks, and it also fully automates the process of generating payment documentation for customers. By optimizing routine processes, a teleoperator can get staff productivity increase by 50% while reducing common labor costs by an average 37-40%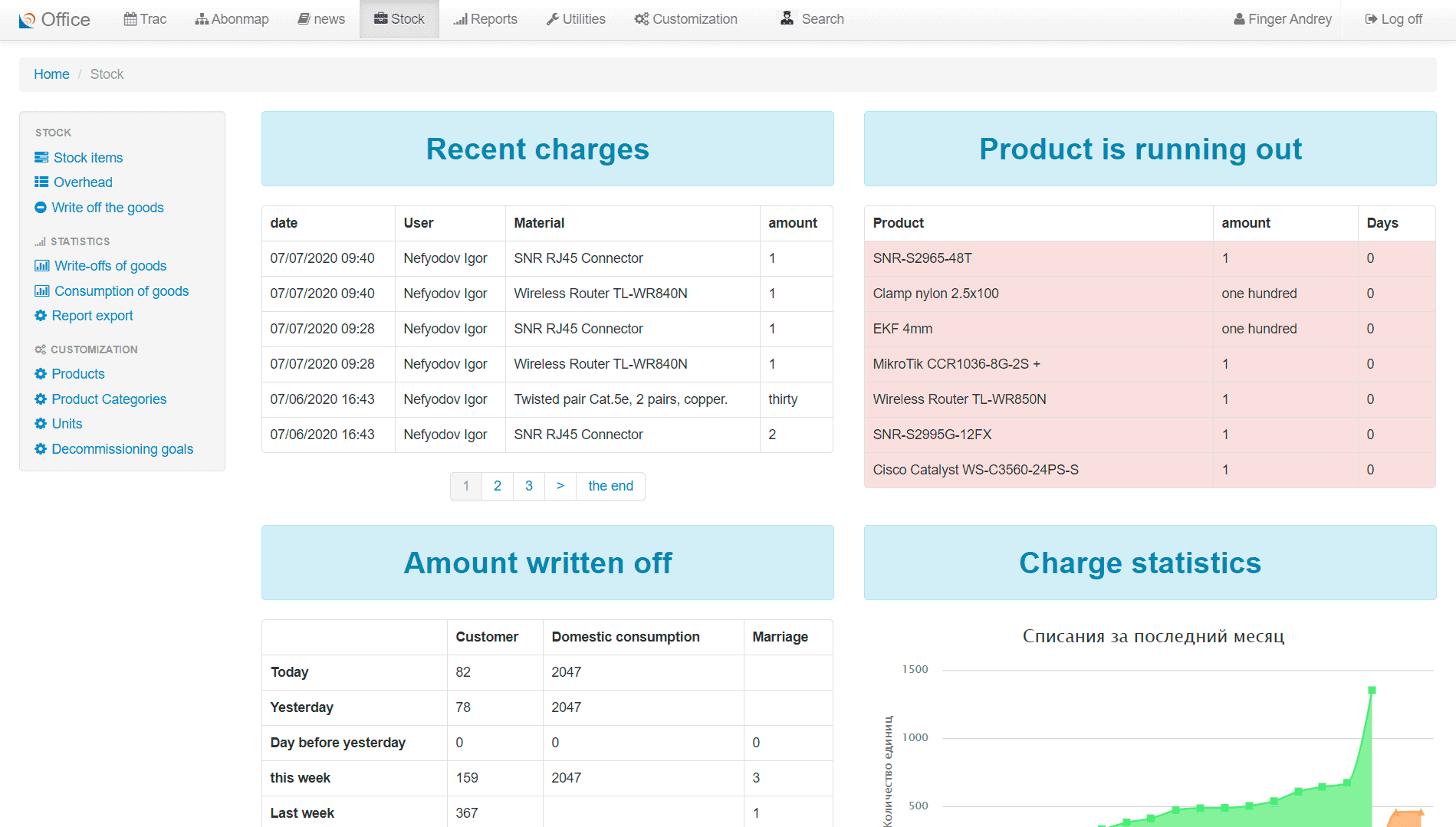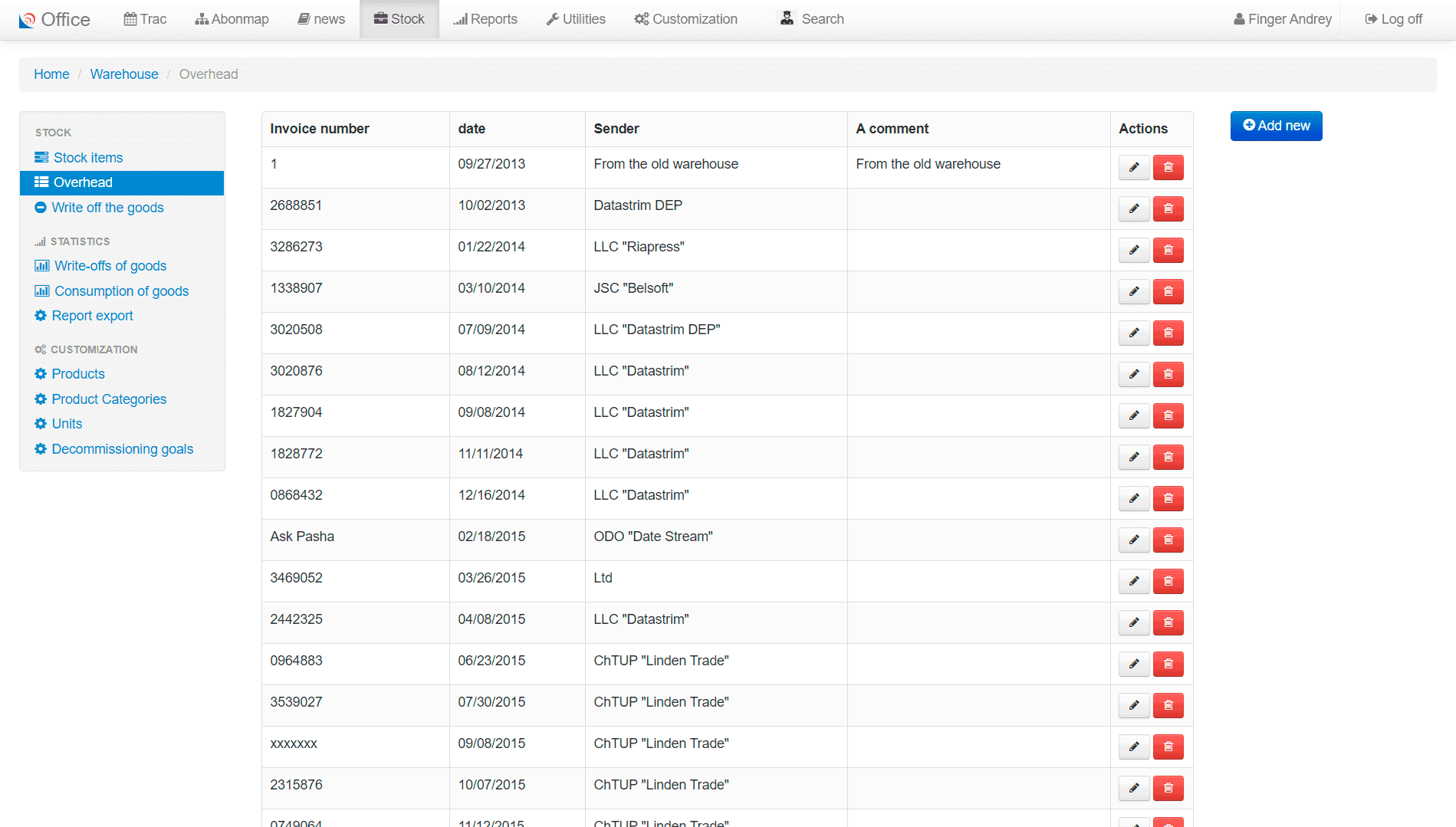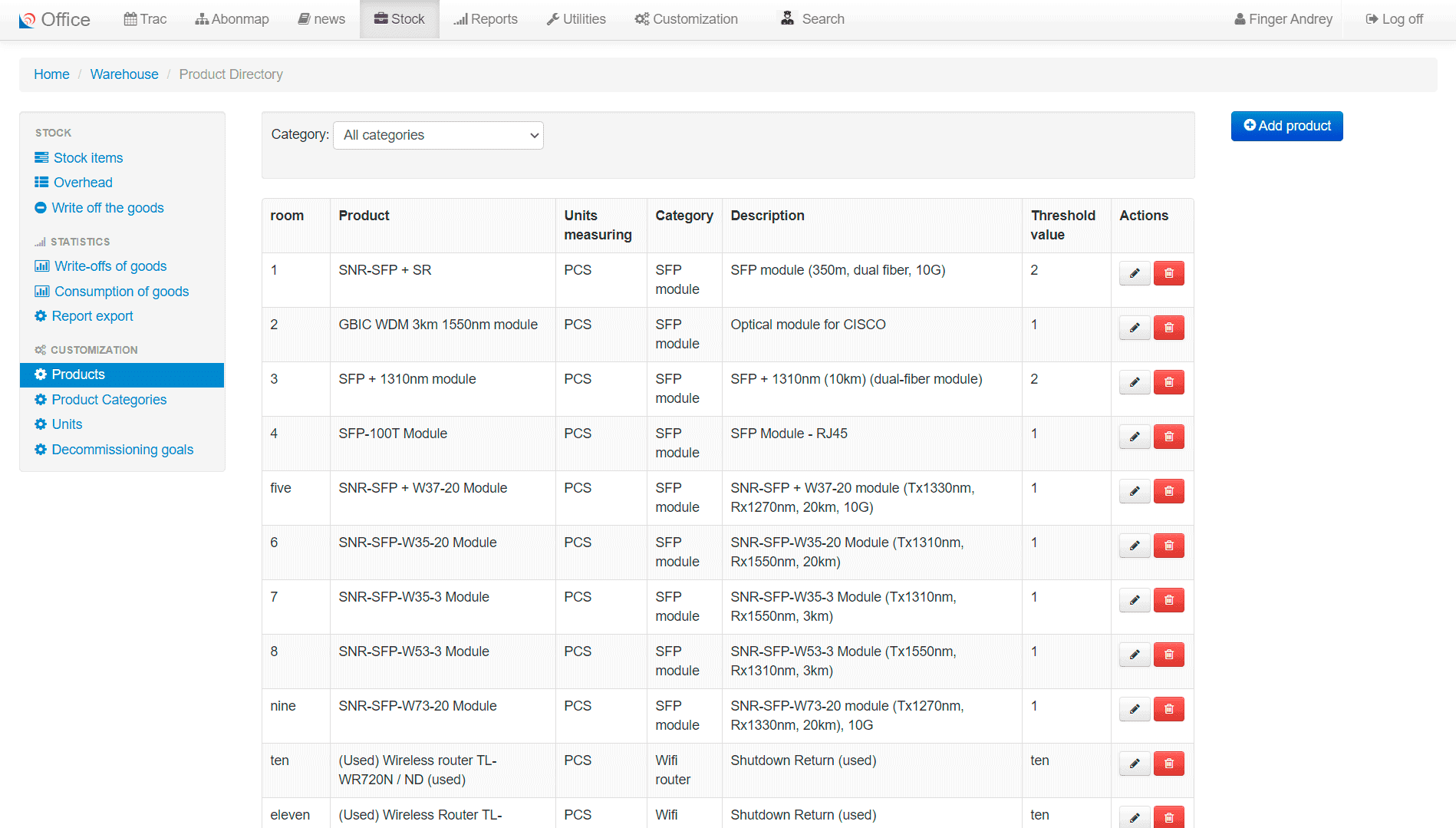 Analytic module
It allows to get complete information about affiliated, existing and indebted subscribers according to several filters and criteria. Within its framework, the company receives a flexible system for analyzing current activities, as well as a tool for operational interaction with subscribers through notifications, invoices, specialist consultations and maintenance by the installation crew. With its help the company can increase customer retention and satisfaction by an average 47%.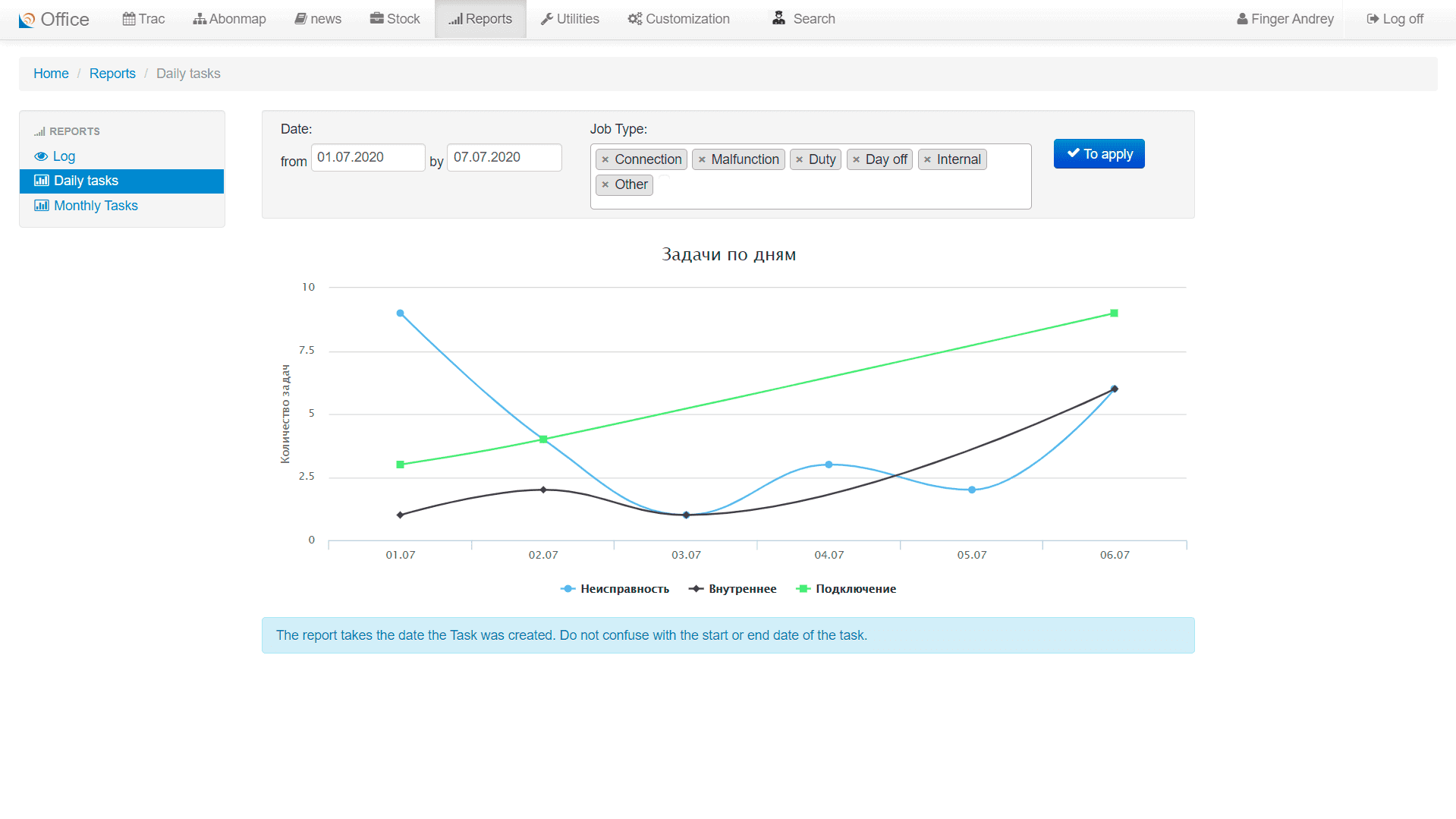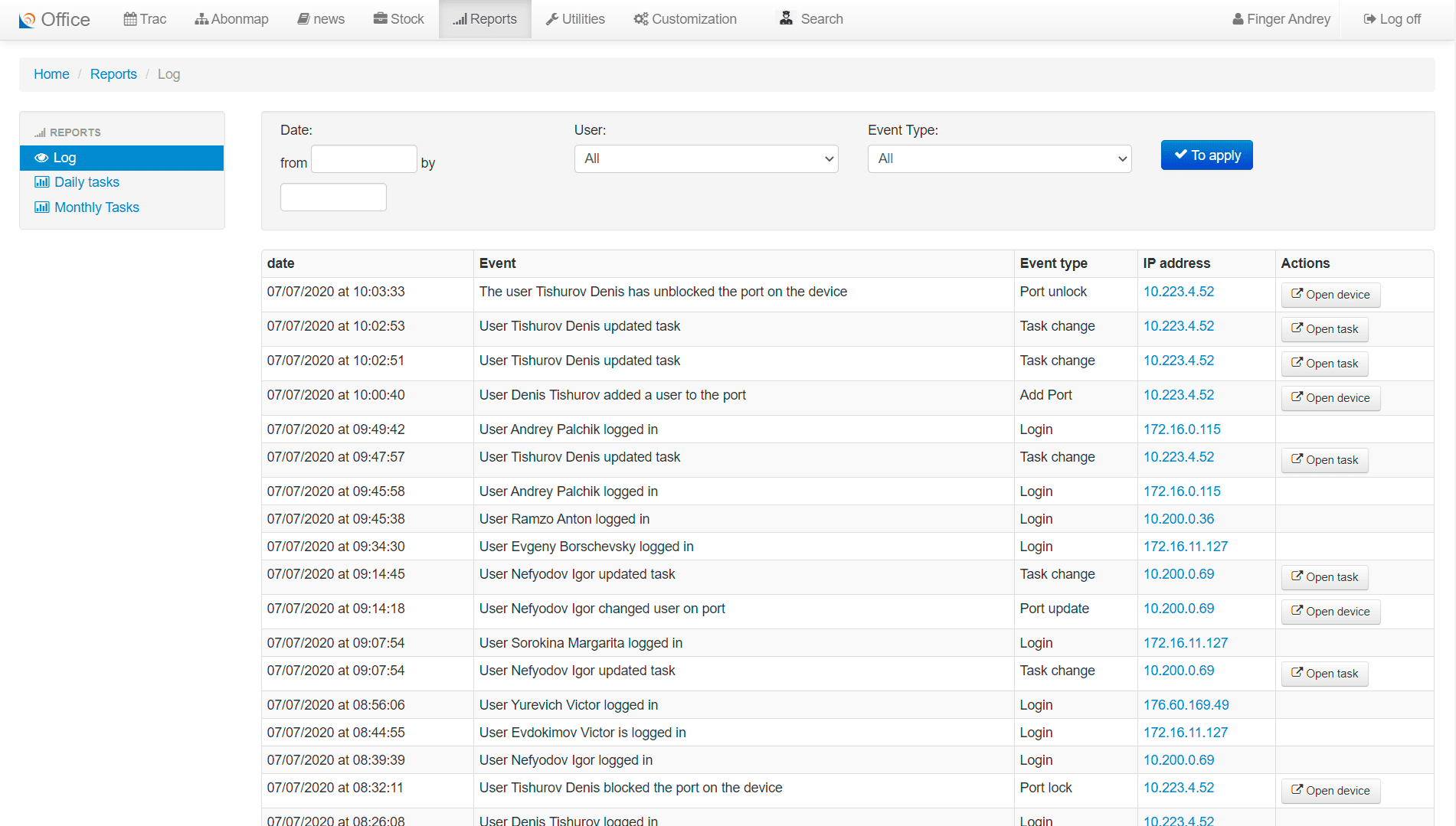 Data storage module
Due to its development, the company gets access to all files of reports, notifications, generated invoices and exported files during entire history of a cable television operator's work. Such tools increase the functionality of the system by 24% and simplify the use of the tool by at least 20%.
Personalization module
Due to its implementation, the company can configure directly to the requests of a specific specialist the parameters for generating files, reports, notifications. The use of this module will make it easier to work for middle-ranking management by 66%, senior management – by 62%, ordinary staff – by 38%.
Smart pricing module
In the framework of the functionality of this module, the cable and digital television operator is able to manage categories and accesses of subscribers, channel packages for different consumers, tariffs and their contents. This very module will help reduce customer leaving to rivals by 50-100%7.
At the same time, in the framework of cooperation with "General Soft", teleoperator received a scalable and transformable system for new business needs, with support and service 24/7.
Result
As a result of the development and implementation of an individual technical solution for industry business, the company, according to regular monitoring, significantly reduced the load on the operational and technical departments, improved interaction with customers, and, as a result, reduced the loss of subscribers due to personalization of service.
Should any questions or doubts remain, feel free to text us, and we will get back at your convenience.
Get Started