Minimum Viable Product (MVP)
Around 45% startups are closed because of insufficient capital and 42% - because of missing market demand. It occurs, because founders of startups do not make a preliminary research of the product, overstating its value for consumers and demand on the market. One can avoid problems while opening business by having developed a prototype and checked the hypothesis of feasibility of the concept.
General Soft company can assist in business strategy development. We provide a scope of services for developing MVP – a test version of the product with the minimum functional set: from search of target audience for getting feedback until conduction of alpha- and beta-testing. As a result, you always get the version ready for launch and demonstration for mass users.
Why MVP development is needed for
Check-up of feasibility and relevance of the idea. MVP can understand whether the software product will be in demand on the market, correct the strategy and improve the idea at the preparatory stage.

Accelerated starting. You will create the full-fledged platform two times faster by means of operative search of errors and internal testing and

Resources saving. When you turn to us, you will get a cheap and effective version of the software product without excessive investments, reduce time and efforts expenses for premediation of UX-design. The first sales will give funds for further promotion.

Reduction of risks. When one makes sure that the idea is feasible, the probability of problems arising at the introduction will be decreased and financial losses will be avoided, because the startup will be certainly profitable.
Thus, it's impossible to work without MVP, when it's necessary to: a) create the product quickly, to present it for investors or other project members for financing; b) assess the demand among final users for launching the startup within the shortest terms; c) form a unique proposal and take a profitable market niche, having advanced the competitors.
Within the framework of MVP development we use modern methods:
Flinstoning – is imitation of the full-fledged product just being designed. Such tactics allows assessing the proposal from real user's standpoint and saving money, having avoided introduction of the infeasible project.
Concierge is checking-up relevance of the idea, providing the target audience to settle the problems "manually". Under our recommendations you will analyze demand "live" and determine readiness of the TA to respond to your proposal.
Piecemeal is demonstration of the finished SW without the development of unique solutions. It permits bringing potential clients the advantage of finished tools, getting the first feedback, estimating the results and only than starting creation of the original SW.
Single Featured is testing of one set of functions. In such a way you will prevent introduction of the multifunctional expensive project that will not be in the demand.
General Soft is aware of risks related to putting the idea in place. But the company knows how to avoid them:
Missing demand. With our assistance in collection of responses for the product being developed and testing procedure you will really estimate profitability of the project at its planning stage and may change the direction with more profitable one.

Missing resources. On basis of the first financial results one will analyze the issue of expenses and understand whether there are sufficient funds for further development: improvement of the functional,

Receipt of critic. As the startup founder, you will be able to estimate the situation from a distance: having created a hardware or software prototype, you may learn users' reaction and, if necessary, make changes quickly.

Difficulties related to capital raising, Having presented MVP, you must interest potential investors and increase investments in the development of ideas with proven efficiency.

Reduction of audience. Cooperating with us, one must find the ways of cooperation with the TA. As a result, the website, application or SW is adapted  for needs of the audience.
Our MVP team consists of designers of internal and external interface, UI/UX experts, analysts, product managers. You may provide them the most valuable asset – business promotion.
We work on outsourcing terms: you independently choose the method and schedule of collaboration with us. Distance is not a problem! You may remotely control commissioning of the product, participating in planning, development, alpha- and beta-testing, users' feedback analysis.
Get Free Project Estimate
Do you have a software development project to implement? We will be glad to answer all your questions as well as estimate any project of yours.
Contact us...
0
+
Years of Digital Experience
0
%
Middle and Senior Specialists
Have an idea?
We'll do the rest!
Our company works under the principle of an "economical startup" in terms of limited resources. You can be sure that you will get the product with the minimum priority functions set ensuring maximum output.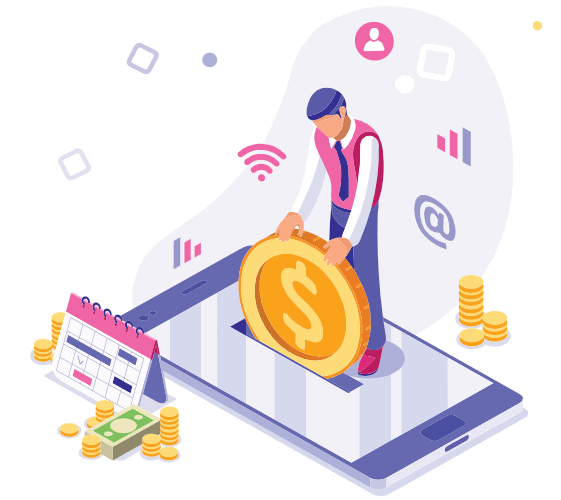 Having contacted our profile specialist, you will be consulted on the matters of testing an internet shop, marketplace, software or hardware anytime. On termination of the cooperation you will get recommendations for further development and maintenance of the platform after full-fledged start-up.
General Soft is a leader in the field of outsourcing IT services. Our team can be among those, which have successfully launched a startup and occupied a beneficial market position two times faster than rivals. Around 90% companies have already reduced, having transferred IT functions for outsourcing, at that almost 40% of small enterprises have increased the production level by involving independent experts. You are welcome to join us!
Should any questions or doubts remain, feel free to text us and we will get back at your convenience.
Get Started