Learning management system (LMS)
Advanced platform for digital learning that improves employee training and makes the onboarding process more effective and efficient. LMS allows you to create, distribute, and monitor learning outcomes of your online training activities at ease.
Though being initially developed to improve eLearning for students, LMS become extremely popular among business owners.
Main reasons why business likes LMS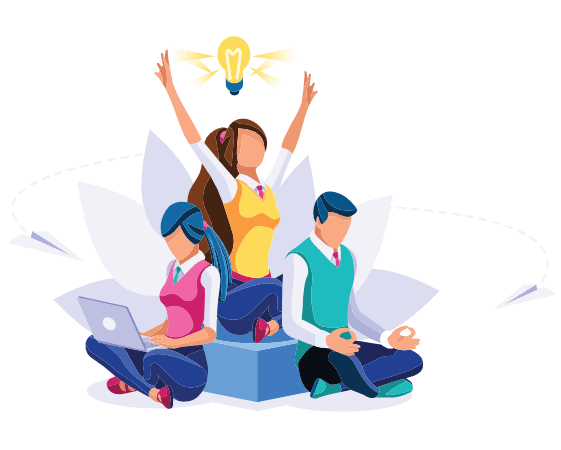 It doesn't disrupt the usual working process a lot. Teams can manage their education in their most convenient time. Also, it reduces training time by making the learning process more efficient. It also saves a lot of man-hours of senior colleagues, who also have other duties besides sharing knowledge.
Instead of spending money each time on a corporate trainer or a full-time educational manager you develop a platform that would be always for your availability, 24/7, providing any information you need and being accessible for all your staff to learn afterwords.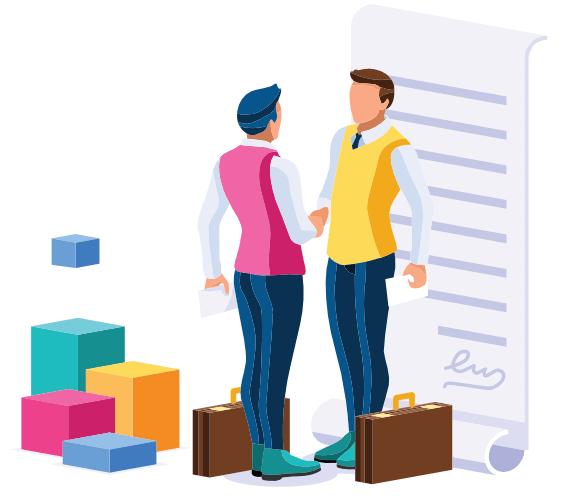 LMS serves as a digital mentor for new employees — it is always around and programmed to help. It makes the onboarding more efficient while it doesn't take extra human resources on your side, which you need to accomplish other business tasks.
Your team will work better once it is properly trained. Don't limit the personal growth of your team. With the courses marketplace, you can take advantage of hundreds of premade courses to boost the skills of your employees.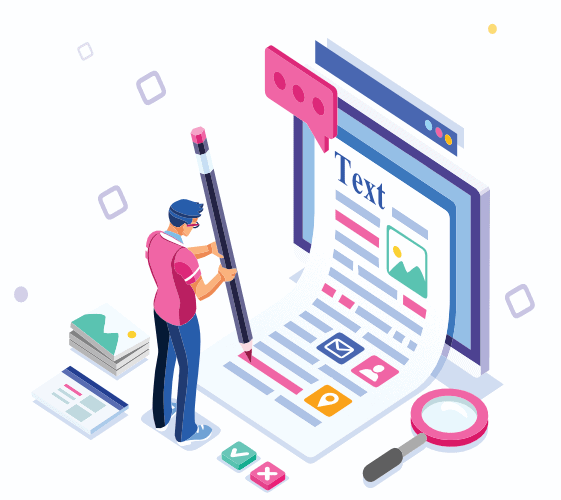 Thanks to the variety of test types and survey responses you can have detailed reporting on the learning performance of your staff. It means you can quickly determine who to promote, and with whom to part ways.
Our LMS will make your learning management easy
Customizable LMSs. You can choose any features you need in your business and nothing extra.
Knowledge base within. Learning and assessment tools in one solution. 
Web-based training. Your remote staff can access all the tools wherever they are.
Performance monitoring. Control not only results but aspiration to achieve it.
What will be inside your LMS? Let's have a deeper dive:
Course designer
Create your own learning path with an LMS course designer. A variety of configurations allows you to deliver learning material in the specifics for your sphere way. Build courses using your presentations and videos, if needed connect additional web-sources.
Notifications that communicate 
Notifications will keep your learners always informed about course completions, their achievements, upcoming assignments and more. Your employees will also stay up to date on any new recommended educational materials.
User management
Divide duties, distribute responsibilities through different levels of course management.  With this feature, you can add and edit users, assign them roles, make groups of learners and easily manage them.
Skills assessment
You have plenty of tests to choose from when assessing the learning results. Implement the gamification approach by using various elements like points, awards, ratings, badges, and more, that proved to increase learners' engagement and motivation to upgrade their skills.
Progress tracking
Once the assessment is done you will receive detailed reports with performance, measure employees' progress at different time intervals, or after the course is finished.
Mobile Friendly
In the modern world, people learn at any convenient time from any convenient location. More and more people tend to learn from mobile devices. With the LMS available on the mobile version you only boost the productivity of your employees' studies, consequently improve the quality of the overall work.
Integrations 
Besides the main purpose — employee training, you need to think about operational workflow.
You will likely need to connect to certain video conference services, calendars, CRMs,  payment services or other. Any third-party integration could be promptly done
E-commerce
You can even make extra profit by selling your course. Your courses may present a practical educational value and unique knowledge —  leading companies, universities, and educational centers will be eager to buy it for their educational material. Among the most common options — PayPal or Stripe subscription payment.
Custom Add-ons
To promote your brand recognition, to make the platform feel and sound like you — you might need specific changes in appearance or features or both.  Worries aside — with our technology we can deliver you a white-label solution.
Tell us which LMS features you need, and we will deliver the best solution.
Why choose custom learning management solutions?
Extend profiles
Manage different teams and role-based access control. Add custom info fields to your user profiles or courses and enrich the details you collect and report upon.
Integrate extras
In the modern world technologies always go together. Need to integrate with any third-party services, like video conference services, calendars, communication platform payment services or other? Through a feature-rich API, your integrations will be ready in no time.
Make it speak the language of your team
Have a multilingual environment with offices in different countries? Not a problem, you LMS can speak their language.
Make it recognizable
Every element of the platform should reflect your organization. You can decide how the platform will look and feel like. Add your logo and favicons, choose the colors of your portal, create branded pages inside.
White labelling 
Make the platform fully yours. Do not stop with only design — make changes to both appearance and features. Tweak messages, emails, and notifications in the way your team wants to see it. Set your learning paths in a way you find реу most effective for your team.
Should any questions or doubts remain, feel free to text us and we will get back at your convenience.
Get Started