AB publishing
International publishing house producing audiobooks and e-books
Service description
This system is necessary to calculate royalties and sales of AB Publishing, which publishes and sells electronic audiobooks on the Internet.
At the moment all the calculating royalties management is done using Excel files, which is inconvenient and uninformative.
We have developed a web application using which you can store and manage the following information:
on the purchase of rights from copyright holders from different countries;
about transfers;
about scoring books;
statistics of book sales on electronic platforms (Amazon, Story tell, etc.);
on contracts concluded with copyright holders;
and full production of books, including all stages and components;
The developed system consists of the following interconnected modules:
Base of Books;
Platforms;
Copyright holders;
Business Analytics.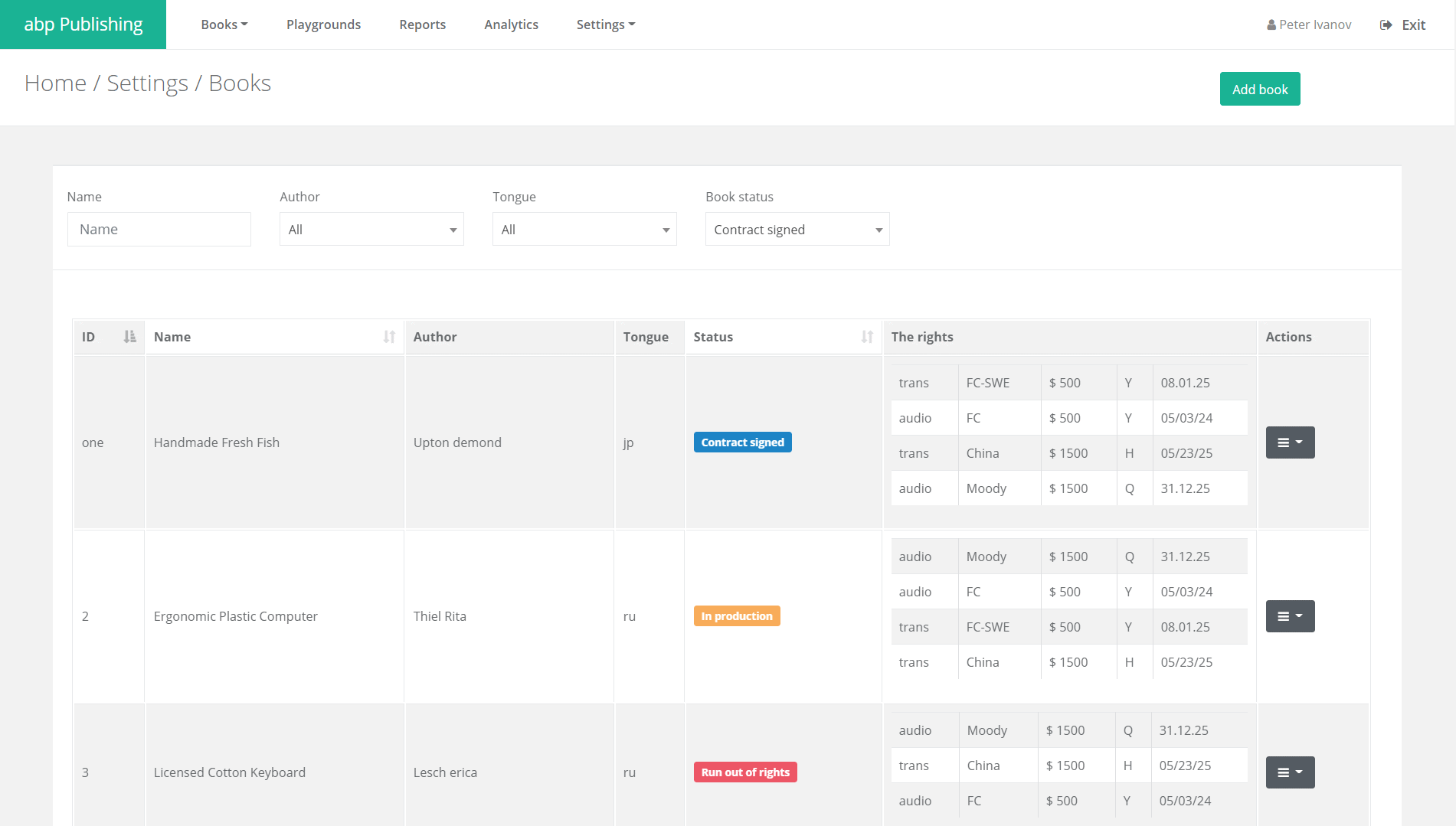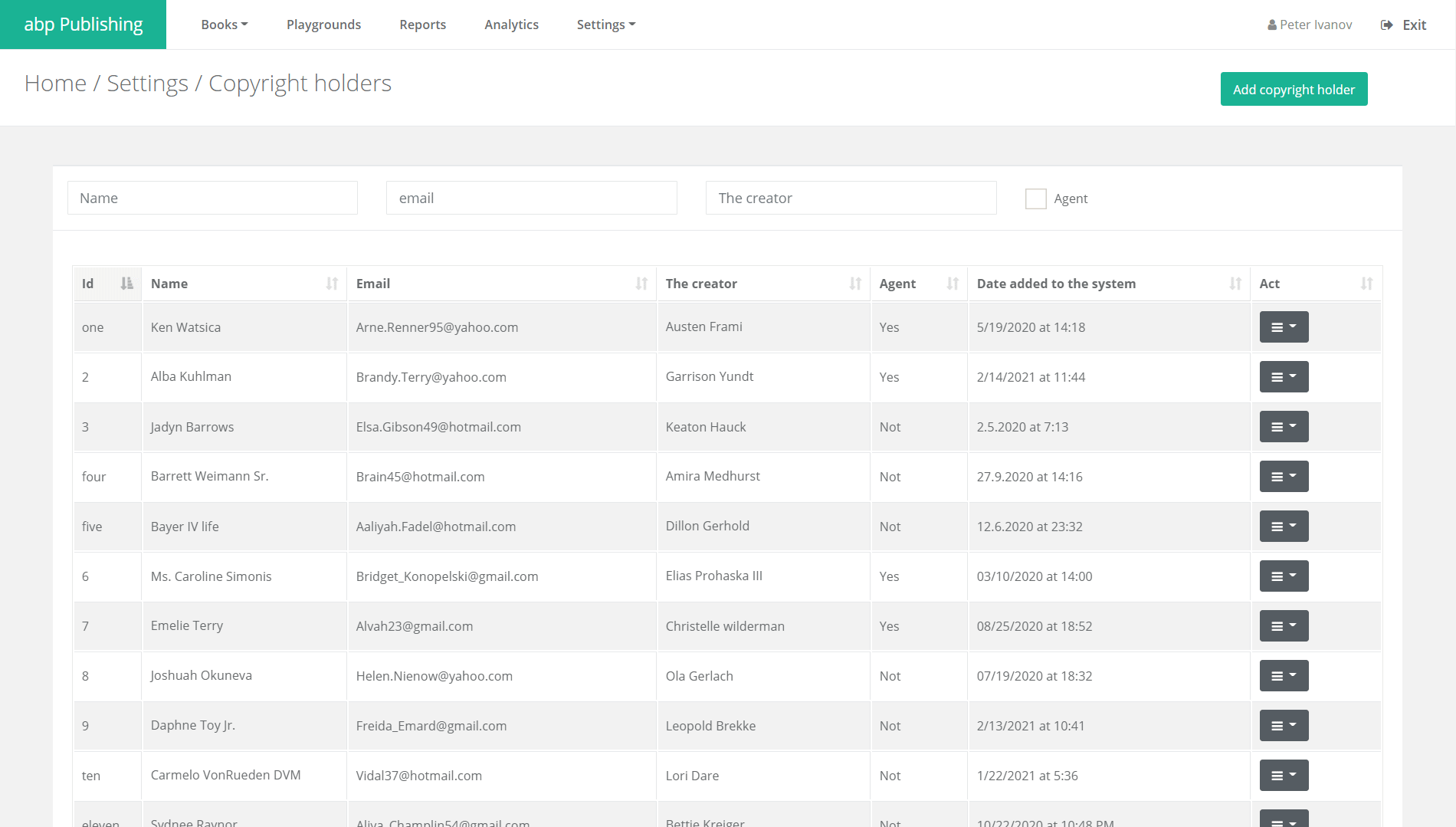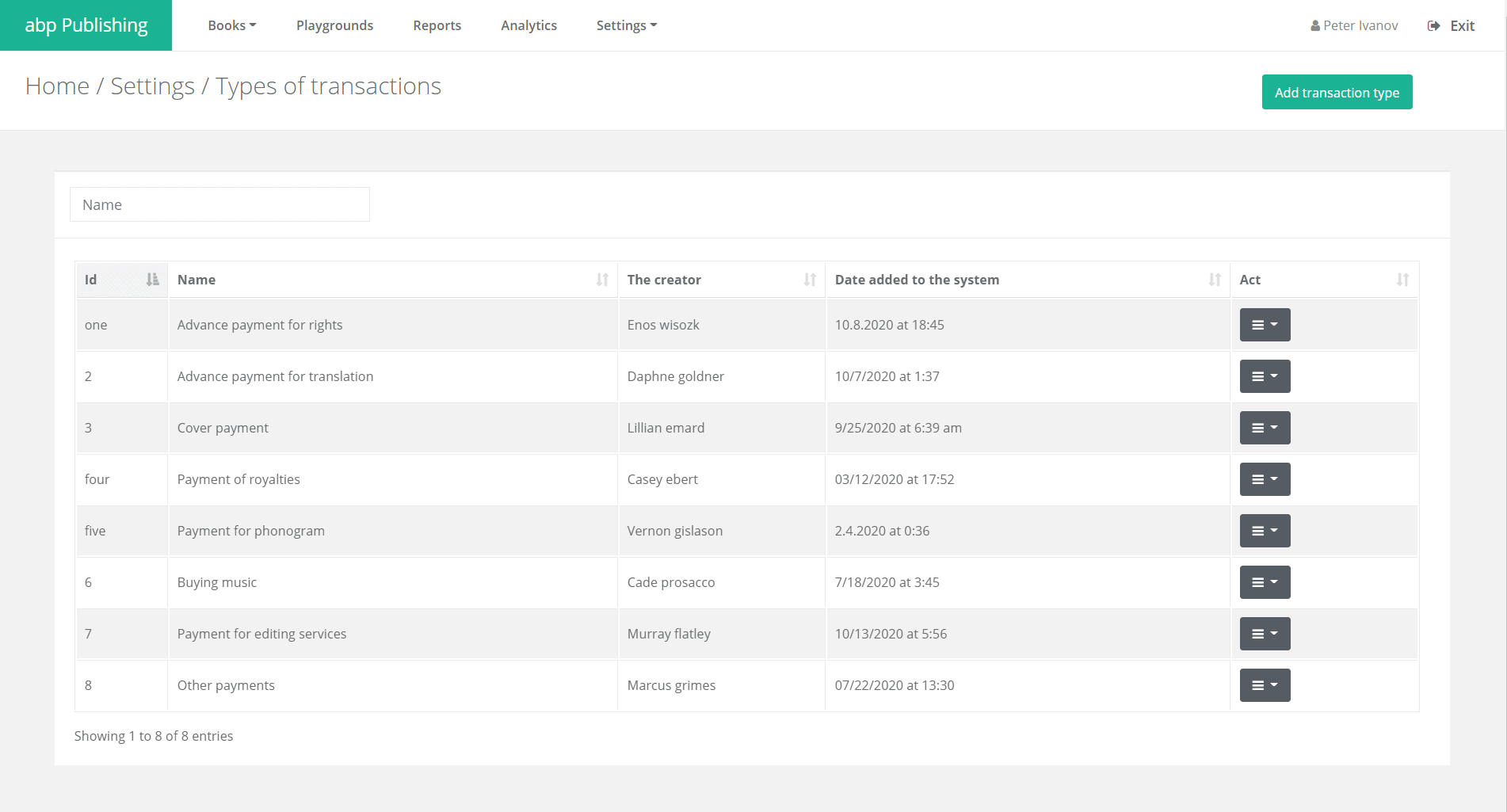 Should any questions or doubts remain, feel free to text us and we will get back at your convenience.
Get Started