AdWoo (MVP)
AdWoo is a Social Multi-Service created by you, which combines many services, technologies and usability methods
Project description
AdWoo is a Social Multi-Service, which combines many services, technologies and usability methods. Gamification and storytelling form the core, because in our opinion that is the best way to make complex functionalities understandable and intuitive. The whole thing has to be presented in such a way that it works understandable, user-friendly and independent of platforms. That's how the idea of ​​a city came up, which is generated out of dynamically different modules.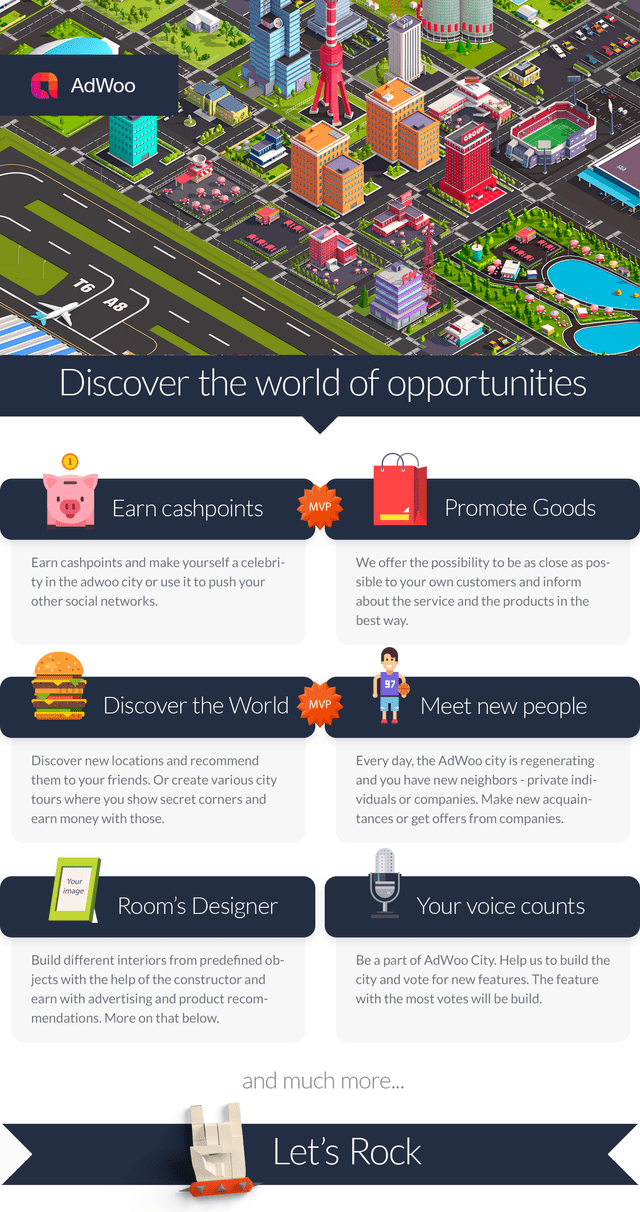 When you enter AdWoo City you find yourself in a map consisting of multiple sections and buildings. You can find a visualisation of these sections in the picture below.
Here is some inspiration for you on how these objects are going to look like and how this will be visualised on your smartphone:
Should any questions or doubts remain, feel free to text us and we will get back at your convenience.
Get Started